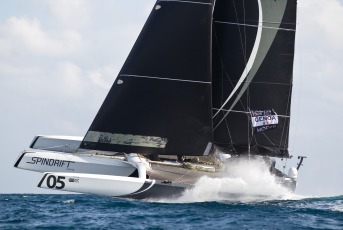 22.06.13
At 1434hrs local time, the MOD70 Spindrift capzised on the first leg of the inshore race of the day off Dublin - Dùn Laoghaire. The emergency procedures were activated immediately. All crew were accounted for. One casualty was evacuated to hospital.
Twenty knots of wind was sweeping across the bay, when the incident happened, with strong gusts of wind.
All regattas shceduled today have been canceled.
For more information :
http://www.spindrift-racing.com/
http://www.routedesprinces.fr/en/