SAISON 2011
KRYS MATCH 2011 : SPORT, SPECTACLE AND SUSPENSE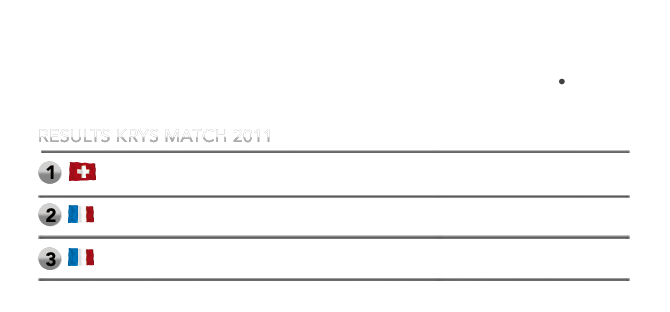 After three days of intense racing in the Bay of Quiberon (Brittany, France) and several changes of leader, Race for Water won the KRYS MATCH 2011, the inaugural event of the Multi One Championship. Stève Ravussin and his seven crew won by two points over of Roland Jourdain onboard Veolia Environnement and five points over Michel Desjoyeaux on FONCIA.
FASTNET RACE 2011
Though there's no doubt that Banque Populaire V was the first multihull to cross the finish line in Plymouth Sound on elapsed time, it was two MOD70s - Veolia Environnement and Race for Water respectively - who took the top two places on the adjusted overall leaderboard.
ROUND GOTLAND RACE 2011 : FIRST RACE FOR A MOD70

The MOD70 Race for Water was the first boat to cross the finish line of the AF Stockholm Round Gotland Race 2011. They were among the favorites with Klabbe Nylof's Orma 60 trimaran, who finished the race two hours later. It was a good start for the first MOD70, who despite light wind conditions managed to have the advantage on its predecessor.